Double Podium at Porsche Carrera Cup GB R2 – Brands Hatch
Another very successful weekend of racing in the Porsche Carrera Cup GB. The test day at Brands Hatch prior to the race weekend was dry and was useful seat time for me, we used old tyres all day and so my times were never that great but I was still within 1/2 second of the fastest driver in both sessions.
Saturday started damp and got progressively worse as the day went on. By the time we came to qualify it was pouring with rain. I started qualifying on a used set of wet tyres and changed to new wet tyres about 1/3 of the way through the session and I set a time that put me 6th overall on the grid and fastest Pro Am driver which I was very pleased with.
Sunday was a completely different day, dry and quite warm. The start line is on a slight incline and as I sat in my place on the grid the car started to roll forward and because I didn't want to jump the start I had to use the brake, clutch and accelerator at the same time and when the lights went green I was slow getting away and lost 3 places into the first corner. The first 5 laps were behind a safety car after an accident in turn 1 and then when we restarted I had a 7 lap battle with one of the Pro drivers who I eventually let passed and then I held my position until the end of the race to finish 10th overall and 2nd in Pro Am with the fastest lap.
In Race 2 my start was no better and I again lost 3 places into the first corner, dropping me to 4th in the Pro Am class. But from there I had a fantastic race swapping places a few times with one of the Pro drivers before making the move stick and then catching and passing 2 Pro Am drivers to put me back up to 10th where I started and 2nd in the Pro Am class where I finished, once again taking the fastest lap.
So I came away from the weekend with a good haul of championship points and still in the lead in the Pro Am championship. The next race is in 4 weeks at Thruxton on Sunday 4th June, I think I need to practice my starts before then!!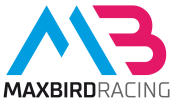 Align your Company, Product or Service with the Porsche brand and benefit from the high profile exposure through live TV and Social Media channels.