Two More Second Places at Porsche Carrera Cup GB R3 – Thruxton
I had another very successful weekend of racing in the Porsche Carrera Cup GB, with two more second place finishes, so I have now had 6 podiums from 6 races. Thruxton is the fastest circuit in the country and so the test day prior to the race weekend was useful seat time for me, as I have only raced at Thruxton once before, and that wasn't in the Porsche.
Saturday was hot and the track at Thruxton is very abrasive, so the tyres don't last long and have only 1 or 2 really good laps in qualifying before they start going off. On my first set of tyres I managed a lap that put me 8th on the grid, I came in after 6 laps to change tyres and let the car cool down and then went again for another run. I was on a mega lap, nearly 0.5 second up on my previous best time when a yellow flag came out because of an incident at the chicane and I had to abort the lap. It took sometime to clear the incident and I never got another flying lap without traffic, so ended up 8th overall on the grid and fastest Pro Am driver which I was happy with.
Sunday was another hot day and after practicing my start routine on Friday I came to the grid hoping to make a better start than I did at the last round at Brands. I had been advised to get as much heat into the rear tyres as possible on the warm-up lap, but when the lights went green although the initial getaway was fine the car bogged down when I changed into 2nd gear and I lost 4 places into the first corner. I then had 22 laps of great racing to work my way back up to finish 9th overall and 2nd in the Pro Am class.
In Race 2, starting 9th on the grid I think I finally cracked the start and was up to 7th at the end of lap 1 and then up to 6th on lap 4 and I spent the rest of the race challenging the lead Pro Am driver, but despite being just 0.4 second behind going into the last lap I decided to take the points rather than make a late overtake that could have ended in disaster and I settled for 2nd in the Pro Am class which is where I finished.
So I came away from the weekend with another good haul of championship points and I am now 24 points clear of the 2nd place driver in the Pro Am championship. The next race is in 2 weeks at Oulton Park in Cheshire on Sunday 18th June.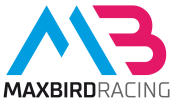 Align your Company, Product or Service with the Porsche brand and benefit from the high profile exposure through live TV and Social Media channels.