Summary
I made the switch to EXCELR8 at the start of the 2021 season and as I look back I think what an amazing decision this was! It enabled me to get the most out of the car and with the car preparation by the team to a high standard I had the best possible chance at the title.
I had many ups and downs during the year! and managed 11 podiums  and came so close to the championship, just getting pipped to it by my team mate! the fight came down to the final race of the season at Brands Hatch which is a track I have very little experience at but I stepped up to the challenge and did all that I could to try and become the champion! As a driver I have grown so much and this season alone I feel like I have learnt so much about car setup and myself that looking into 2022 providing that budget can be met that I will be very hard to beat if we decide as a team to race in the Mini Challenge again !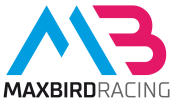 Align your Company, Product or Service with the Porsche brand and benefit from the high profile exposure through live TV and Social Media channels.